After reading ShaolinTiger's Post in his blog, I took some shot at this game. If you Eat Full Nothing To Do, you can try it. Good for brain exercise. I find that I score better with FireFox browser than IE browser. Not sure why.
After many shots at it, my best time is 26.655s. Tips, move to the left first.
Game URL: http://members.iinet.net.au/~pontipak/redsquare.html
How to play: Hold your left mouse button on the red square, move without bumping the blue boxes and the black wall.
My Score: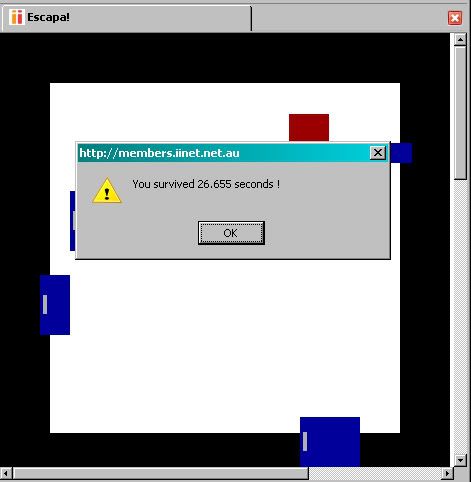 Have Fun! Don't play while your boss is around. :good: