BBGS which used to be a great school and now the land was taken to turn into a shopping mall. We fought hard to keep the school. It was more than 15 years of battle. However when the government decided to relocate the school, our hopes scattered. Worst is they changed the name.
Before After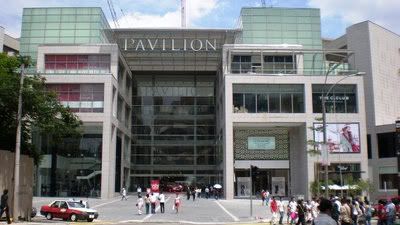 Yeah it was on a piece of expensive land because that area was a golden shopping triangle. Thanks to Sungai Wang which started it all.
I did a lot of crazy things when I was in school. BBGS is a very strict school with a book of rules. Every day is a "fine" day if you do not follow the rules. Prefects are keeping watch on us. By the way, I am not so good in keeping the rules but I know the boundaries.
One rule said that we are not allowed to be seen in the nearby shopping malls wearing school uniform. I used to travel to school by school bus and hid a bag of clothes in the school bus. I will wait for the school bus to come and take my clothes, put my school bag on the school bus and hop off. My school has two sessions, morning and afternoon. The school bus will come back in the evening to fetch the afternoon students back.
A group of us will get change in a nearby hotel toilet and we will go shopping until evening. Sometimes we even go for a movie. Most of the time we are very good, stay in school and study. Those were the days when crime rate were not so great and safer. Now I don't think it is a good idea to do that.
Anyway if you are from BBGS and in the year of 1987 there is a reunion on 25th July 2008 at Concorde Hotel. More stories later.