Recently I noticed my phone balance reduces very quickly. I suspect something amiss. I went into Celcom online to check my phone usage. All you have to do is to sign up to their website to have that feature.
I saw a lot of 050|10005 type charges. I called up Celcom careline. The agent told me it is internet charges. Believed me I have my Edge turn off and I went to my iPhone browser, I cannot load anything. Now I am not sure how my iPhone can surf the net. The agent asked me to go to a handphone shop to format my phone. That does it! What kind of answer is that? It is just like telling me to have my PC formatted if my browser doesn't work. Apalah! Celcom please trained your agent not to give silly solution to your customer. *FRUS*
You know why Celcom do not want to put any APN setting? Digi actually put an APN setting, it ensure those who wants to use Edge will need to key in the login and password. It prevents user from accidentally turn on Edge. But Celcom wants to suck all our $$$.
Now if you are a Celcom user and you don't want them to suck your $$$. You better go to APN setting and put "SILLYCELCOM". That does the trick. It will stop Celcom sucking your $$$ from your phone. Actually it prevents you from using Edge/GPRS. If you want to use it, just remove the APN setting.
One more thing, you also need to turn off auto PUSH from the email setting.
Goto Settings -> General -> Network -> Cellular Data Network
APN sillycelcom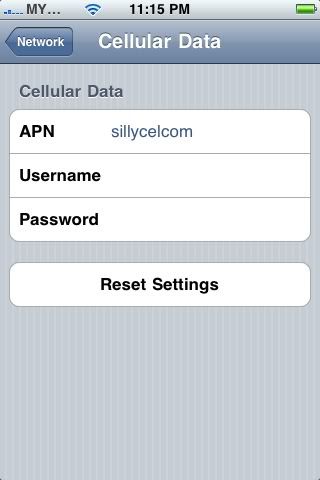 Latest:
Here is the award letter against Celcom….