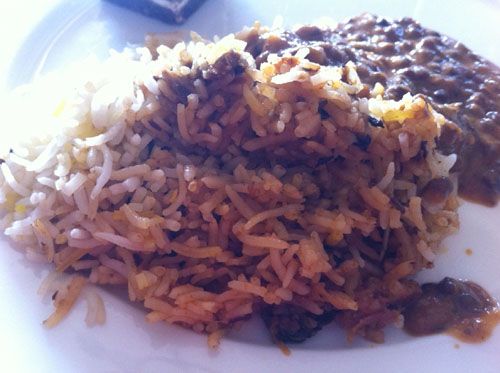 In Hyderabad, I heard that their biryani rice is very famous. Biryani is rice mixed with a meat curry dish. I do like their Basmati rice. It has very fragrant and less starch. In fact I got some back to cook. Besides this, their butter naan is also delicious. It must be eaten while it is hot. It is crispy and very tasty. It goes well with the vast variety of different curry.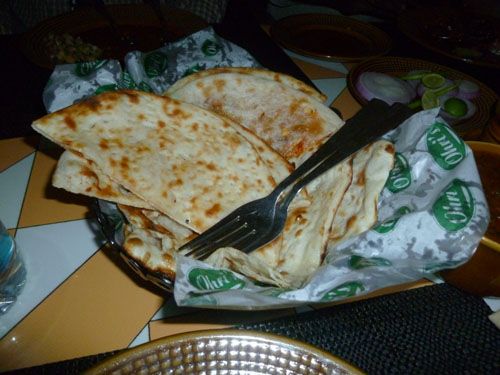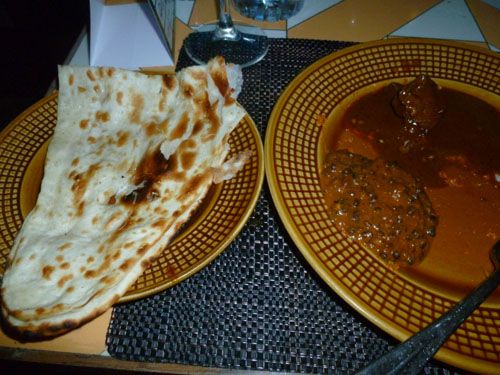 The first day, my colleagues took me to a buffet. It looks like buffet is very common in Hyderabad. Every day I was having buffet. One thing about buffet is that you can taste all the different curry there is. I tasted mutton, chicken, fish, dhal and seafood curry, all at one go.
At the end of the meal, I was given some Indian sweets to make the mouth fragrant. I tasted 1 but I didn't get use to the taste.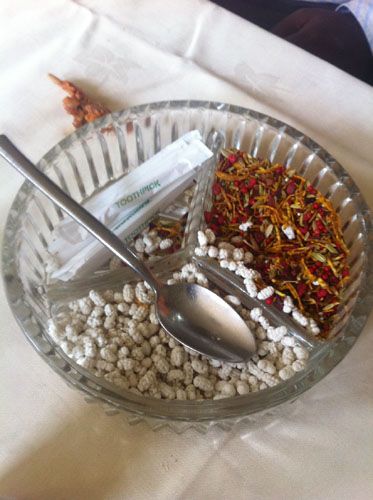 I must say that I enjoyed the food there so much.
Hotel Room Service:

Lobster Tail

Chicken Drumlets coated with curry spicy powder.

Look at the special lemon that is wrapped with cheese cloth to prevent the seed from falling on to the food. What a great idea.