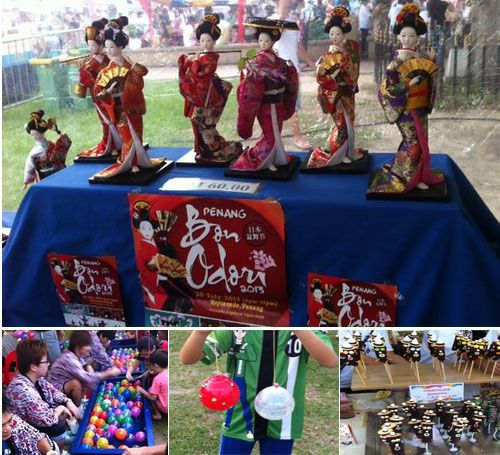 Every year I will go visit the Bon Odori festival with my family to hunt for food. My kids will go for the balloons. This year we didn't stay for the fireworks. I found that this year the food was really expensive and more local food than anything. I was kind of disappointed there.
Well most people go to hang out, enjoy the Bon Odori dance and watch the fireworks. However we didn't do that but went home early.
Next day, a friend told us that we won some lucky draw. I was really surprised! Yeah, I won some vouchers for Sushi King and Eastin Hotel Buffet! Hope next year the food will be better….