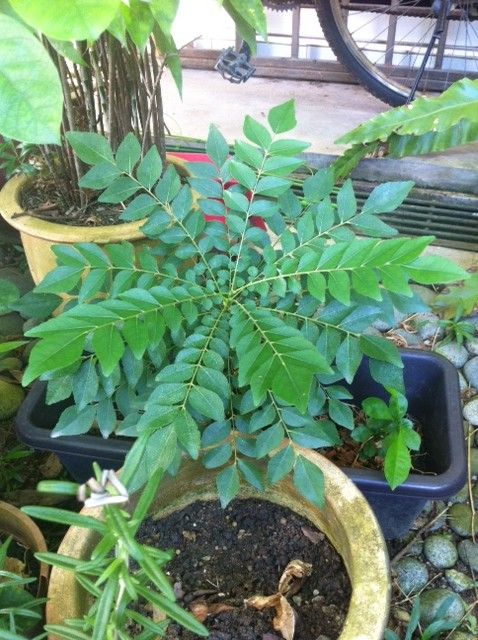 I got this baby curry leaves plant at my church ground. I took it home any put in a planter box. I just like the way it grows. It looks like a big green flower.
Someone told me that if you chew 3 curry leaves a day, your grey hair will slowly disappear. I am not sure how truth but you can surely try. However it is not so easy to chew curry leaves as it has a tough texture and lots of fiber. It works better if you cut it into tiny strips for easy digestion. Try it at your own risk.
I still prefer to eat home made curry.