Last weekend, I went shopping for flowers. I like to see colors in my garden. When I was at the plants store, I saw so many beautiful flowers. It was not that expensive, most of them were below RM10 per pot.
I don't know about you but I really have tough time planting anything from seed. I can plant clone herbs like basil or peppermint from stems. Maybe I didn't have the patient or the soil is not right.
Anyway I almost wanted to get all the flowers there. They are so pretty. Here is what I got….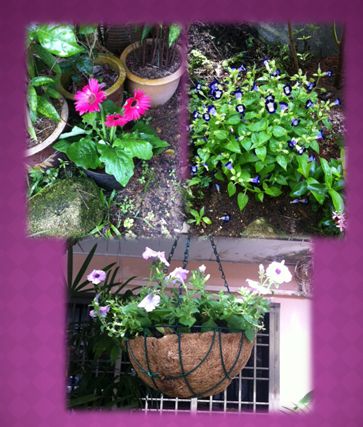 Now every now and then, I will walk to the garden if I want a rest from my work. It is quite refreshing really since most of the time I work from home. By the way, here is my vertical garden, I got the idea from internet. It is good for those who have very little space for gardening like my home. I hope I can plant more vegetables next! Choy Sum and tomato in the making.