A few months ago, I started to look for a good apartment in Cameron Highlands for our Raya holiday vacation. Lots of people tell me that it will be super jam during Raya! I decided to pick a place where is it near eatery and easy access to attractions. I browse through lots of website and those who went said that Brinchang is the best place.
There is a new property called Brinchang Imperial Court and a lot of owners are renting it out. By the way, during peak season most hotel or apartment rentals are expensive. I got to rent a unit for RM400. It has 3 bedroom and 2 bathrooms. For this unit the master and second bedroom has a queen size bed and a superior single bed. The third room has a queen size bed. Plenty of space for 2 families to stay.
It also has a kitchen, living room and Astro. We wanted to do steamboat ourselves, so the kitchen would be great for us. It has a great view too!
The location of this apartment is great. It is walking distance to night markets, eatery area, convenient stalls and Cactus Valley. You cannot get any better than this. By the way, the night market sells lots of cheap vegetables. You can get RM1 for 1 pack of vegetable.
Let me know if you want the contact number of the owner.
Imperial Court Rate
• Weekdays rate – RM 250
• Weekend rate – RM 300
• Public holiday and super peak season – RM 400

Living Hall With Astro Cable TV:

Kitchen:

Rooms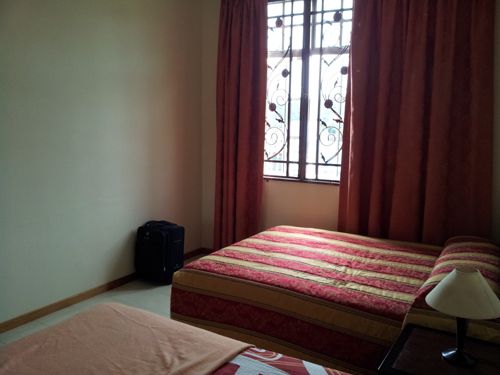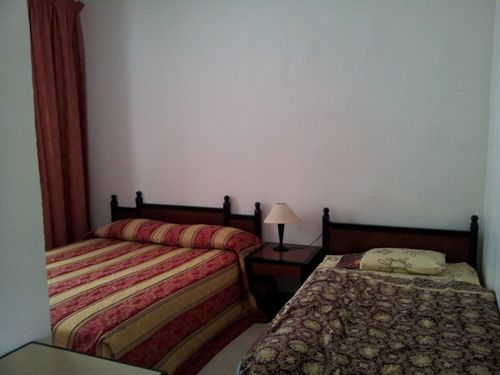 Dining Area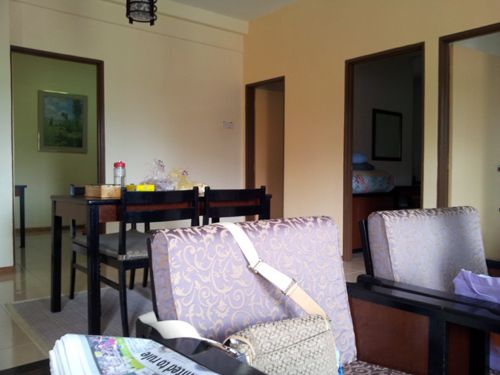 Night Market on the Right side:

Cactus Valley across: