It is not even Friday yet and I got the same tag from Jess, GiddyTigers and Angeleyes. I want to go to a lot of places. Here is a picture of where I want to go. Get it?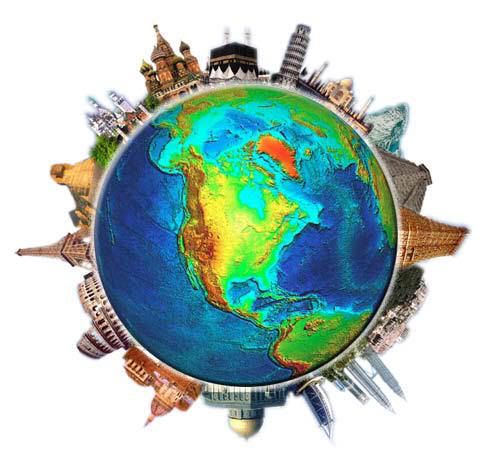 I want to go around the world and visit the wonders of the world, now I think there are more than 7. So far, I have been to Great Wall of China and Grand Canyon. I would love to visit the Pyramids, Taj Mahal, Eiffel Tower, Niagara Falls, the Great Barrier Reef and many more. Countries that I have visited are China, US, Australia, Japan, Hong Kong, Thailand, Taiwan and Singapore. I love to visit Europe and New Zealand. Opps sorry, I am a little too ambiguous but I just love to travel and see how wonderful God has made his creation to be.
**********************************************************
**Start Copy**
Proposition : Where do you want to go Next, OUTSIDE OF YOUR COUNTRY, for tourism, work , study, whatever.
Requirements: Find some info about the place, itinerary etc, pics if possible so you get MORE Traffic coming in, and maybe some people can find somewhere to go to. Excludes your NEXT DOOR NEIGHBOUR, ie Singapore,Malaysia,Brunei, a country that borders yours.You must register for MyBloglog so we can blogwalk ah…..get it?
Quantity : FIVE PEOPLE.
Tag Mode : Chain Link. 15 of them.
You leave 15 people and their DEEP LINK of their Blog Name and TAGGED POST and hit out for five more. So it will look like
Azrin going Down Under
Athira Baby and her Balamory Antics
Giddy Tiger snorkelling in The Maldives
**Add in the blog you got the tag from and tagged post.** (In this case, for example, you should add "Mybabybay wants to go Round The World") 
Extra Rules: you cannot Tag another person who has performed the Tagging Rights to Travel. Check yr commentators.
You MUST PASS this tag within 7 days of receiving it , or lose a day's worth of Blog Revenue or $10 to charity. Can?Makes it interesting anyway.So no Lazy Tags running about, and yeah, eventually, there will be less than a 1:3 chance you can't tag that someone. And pay those people in the list a visit, you never know if you can pinch / recycle some ideas for your next entry!
**End Copy**
**********************************************************
This is the first time I am tagging people:
Zara's mama – Since she loves to go places.
Julian
Shooi
Annie-Q
Chanel