I am pretty much "pook kai" liao, no money to celebrate Chinese New Year. Fortunately the local share market went up and my one and only share went up 5 folds. I didn't check until last week, it gave me a shock. 😯 Anyway it is still money on paper.
By the way, I went through 3 seasons winter (snow), springs (cherry blossoms) and summer (back home) within 2 weeks.
What did I buy? First thing in my shopping list was Corelle dinnerware. I was surveying the market for 5 years. It was never a good price to buy here. It is 1/3 the price there even after conversion. If I can carry, I probably get 2 sets.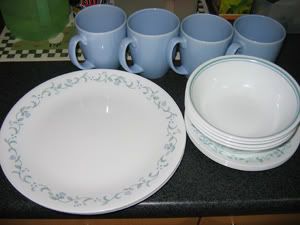 Then I got lots of clothes for my children and my newborn niece for Chinese New Year. I got some pretty dresses from my gal and pants for my son. Tim love those with belts, he said "Look mum, seat belt on my pants." It is cheap if you don't do any conversion. Baby clothes were 70% discount. I just can't resist getting those tiny little dresses. Look at the lion suit I got for my niece, isn't tat cute?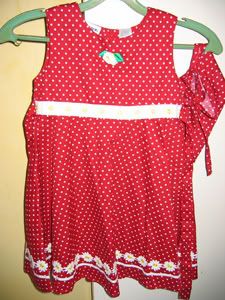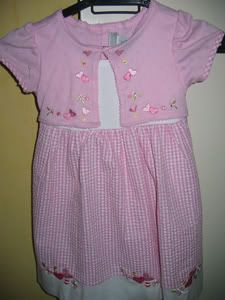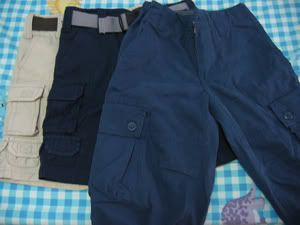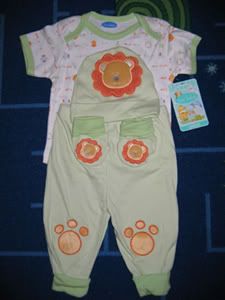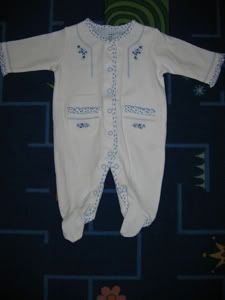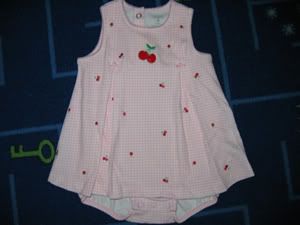 Wet n Wild nail polish was selling for 99 cents. Not that I have time to put on any. I probably give it away as gift to friends or relatives. Timberland shoes were on sale too at 60% discount. I got both pairs for 29.90. I got my hubby some shirts. MIL requested for a pair of sport shoes. I got her a pair Nike shoes. She wore the same size as Vien, so she was my shoe model.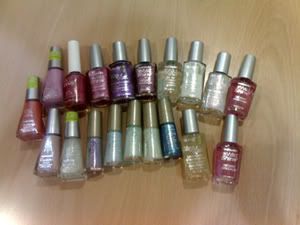 I really have to thank Vien, she not only showed hospitality by offering me a place to stay but she also got my children, a computer each. My children were very excited with their new computer. They played with it night and day. The computer has 30 activities. Most important activity was spelling for my boy.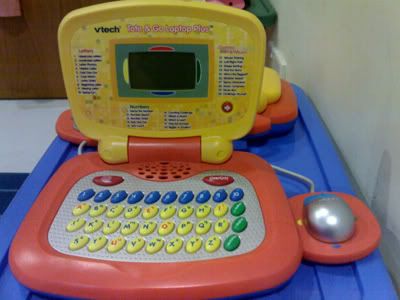 Belle did the final check that I have all the stuff pack. She even sat on it to make sure I can zip it up. :giggles: She is so adorable with so many interesting face expressions.
Finally back home with 2 cute mickey children. I miss them so much and they miss me too.