Last weekend, PC fair in PISA and boy there was lots of people. Not only that, people was buying a whole lot of things. I saw many people coming out with bags and trolleys to wheel their electronic gadgets home. It was jam pack in the stadium.
I was a last minute shopper. I wormed my way in and was given at most 20 minutes because my family was waiting outside. I went for a mouse hunt. I wanted a wireless mouse. The ball mouse were dirt cheap, wonder anyone still uses that. I couldn't decide whether I should pick an optical mouse or a laser mouse. Well it all depends on price.
I found that a lot of wireless mouse were very small in size and had ergo problem. I finally found one that I can live with. Let's hope it doesn't break down fast. It is a wireless laser mouse. What I like about it was it is bigger and has a USB charger. Yeap, I have to play my part to save the environment. You too!
One thing I like to say about the packaging for the mouse. It is not very customer friendly. I don't understand why companies want to use so much plastic to wrap a mouse. It is also tough for me to open, nearly cut my fingers.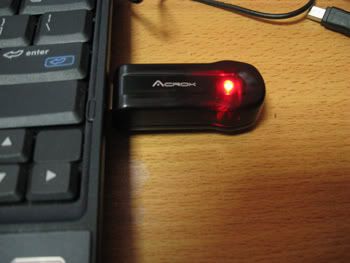 The verdict on the mouse, so far I was able to plug and use it without much configuration. However the receiver is huge compare to the last one I had. Let's hope it will stick with me for at least 2 years.