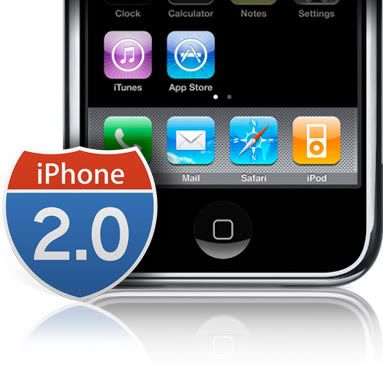 Finally I upgrade my first generation iPhone to 2.0. With some tips from my friends, it was easily done. It took a mere 10 minutes but of coz the download of files and recovered back up data took longer. For those who want the crack version, you can look at iclarified site. Instructions are very detailed. Please backup before doing anything.
How is the new version? Good and bad, let me talk about the bad. It is no longer installer.app but Cydia installer. I do not like Cydia as it does not allow me to add new source. You can only install apps that are there. Some claims that old apps will not be able to work on 2.0, another bad. I will miss my iZoo, iWoman, Bible Reader, weDict with pronunciation and others.
The good, there are more new apps available. I have to install it through iTunes 7.7. There are a lot of free apps out there. For you to sign up to iTunes, you need an AppleID . The bad is when you register, it asks for your credit card or pay pal US account.
Now it has a search in the contact lists which is good. It allows me connect to CISCO VPN which means I can download my company email when I am connected. And I finally got my ringtones of my favorite songs working.
There is as far as I went for a night's work. I will blog about this when I discovered more. Do let me know if you find any good apps out there.