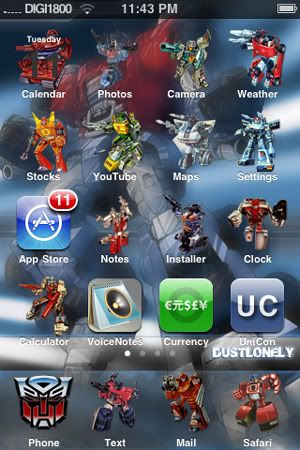 I just upgraded my iPhone firmware from 2.0 to 2.1 My friend sent me a link from iClarified and instructions were clear. The only mistake I made was I didn't upgrade my iTunes before doing the upgrade. Result, my latest backup didn't work. Sigh.
Thank goodness I have a July backup. However some of the photos, SMS and notes I took vanished.
The reason I wanted to hop on to 2.1 is because it is more stable and I wanted some applications that is on 2.1. Hey 2.1 also come with a installer.app
The best part I can have transformer theme and other cute themes.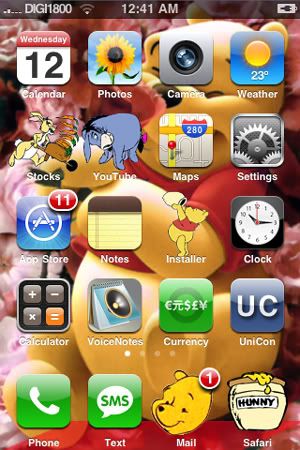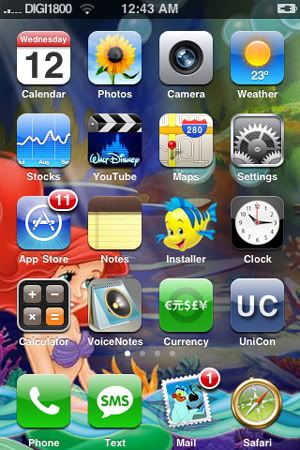 In order to install these themes, I need to download the themes from www.spaziocellulare.com. It has the most collection of themes. You also need to install WinterBoard from Cydia, the other installer. Lastly you ftp the themes into iPhone using WinSCP.