Remember my cucumber plant, finally I got cucumber from it. At first when it sprouted out my compost, I thought it was a watermelon plant. The plant started with lots of male flowers and no female flowers to be seen. I was so excited when 1 sprouted out. However it died because I was still learning how to hand pollinate it.
I decided to direct it to climb up to my pergola. As it climbed, it produces more female flowers. Finally I managed to pollinate a few female flowers and got cucumbers! *EXCITED*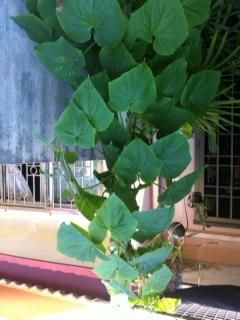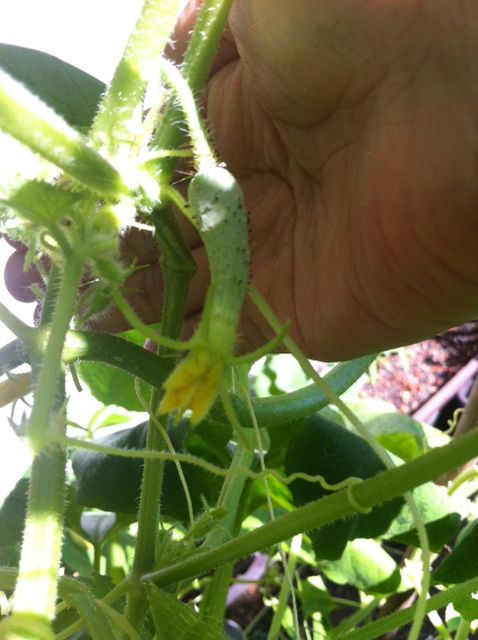 Started with a funny shaped cucumber but it grown to be fat.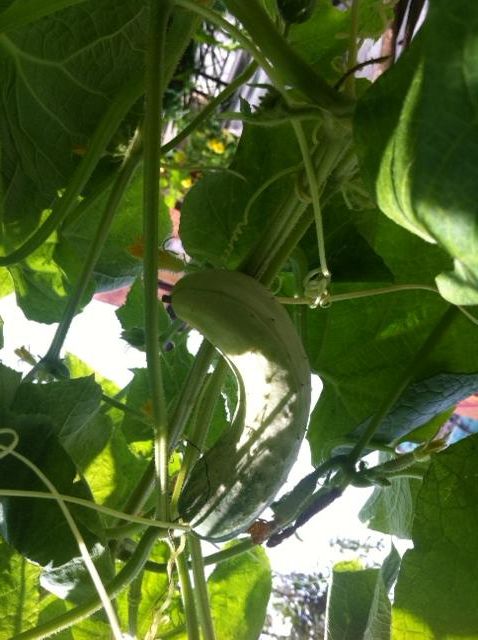 Now I am getting double!