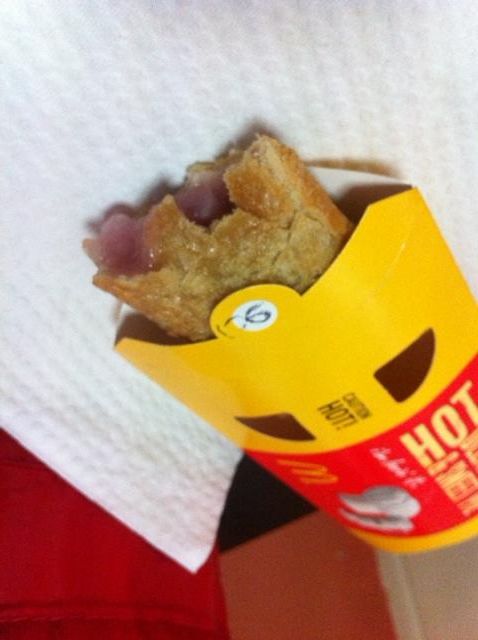 I have been waiting for this to come to Malaysia and it did. The last time I had Taro Pie was when I was in Hong Kong. It was really a coincident. I went to Hong Kong McDonald to get free WiFi to check my email. I went to the counter and look for the cheapest thing to order. Then I saw Taro Pie.
When I took my first bite, I already fell in love with it. Now I can eat it again because they are selling it here in Malaysia McD.
Of coz the Hong Kong ones taste better.