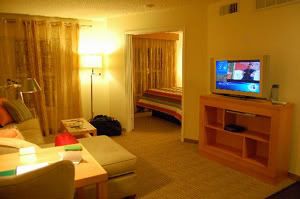 When I was in the Colorado Springs, I stayed in Hyatt Summerfield. Initially I booked Hyatt The Place which is more upper class. However there is no DIY laundry service, so I downgrade myself. I wanted all my laundries clean before going home.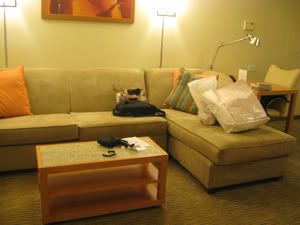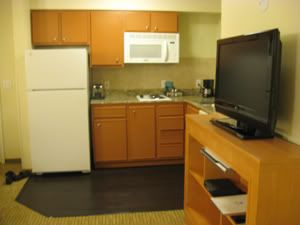 Hyatt Summerfield in Colorado Springs is very spacious. The room has a kitchen, a living hall and a bedroom. I believed land in US is always available which makes most hotel room spacious. The room was very clean. The only complain I had was the security latch to the lock was broken and every morning I received a 6am morning call. I feedback the morning call problem to the front desk, every morning but they told me they were fixing it. It wasn't fixed till the day I checked out. It was really annoying having to wake up an hour early. I am not a morning person.
I came back and wrote a feedback on Hyatt website. I was pretty pleased that the customer service responded to me immediately, apologizing about the bad experience. On top of that, they added points to my membership. Now I get a free night stay at any Hyatt hotel. Cool eh. Kudos to the customer service folks! For compensating me on waking up early to shut off the morning call.
Hyatt Summerfield Hotel in Colorado Springs was very near to Garden of The Gods road and you can visit the rocks there. It is very beautiful all season. I visited it during winter and it was splendid. Next, you can go to Manitou Springs. Lots of beautiful places in CS. I don't mind staying there.
Cleanliness:





Service:




Facilities:



Overall: