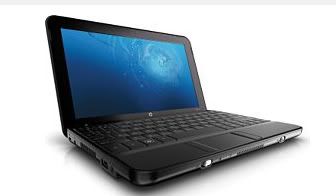 I got my hands on the Mini 110 HP Netbook. It is small and very light. I am glad it came with XP rather than Vista/Windows 7. It is installed with HP Games too. It does everything I need in there. It is very good for those who just want to access Internet, FB and blog. It is definitely suitable for traveler.
On the technical specs:
Intel Atom N280 Processor 1.66GHz
160 GB (5400 RPM) Hard Drive
1024MB RAM
Webcam
10.1" diagonal WSVGA Anti-glare Widescreen Display
Intel Graphics Media Accelerator 950 with shared graphics memory
802.11b/g WLAN & Bluetooth
6 in 1 Digital Media Reader
6 Cell Lithium-Ion batteries
3 USB port
On the not so good side, the screen is too small. I have to do a lot of scrolling too read a page of articles. The 6 cell Lithium batteries spoiled the design because it is bulging out, looking like a docking station. I also find it difficult to do pictures or photo editing with such a small screen.
Well this unit got a 3 years warranty and I hope it lasts as longer than that. I heard that many notebooks bum out after 1 year.
This cost RM1399.00