That was what I did this weekend. I started a sofa cushion cover project. I regretted buying a pale color sofa because my children leave stains on it. I took it to the dry cleaner and they did the worst job ever. Instead of removing the stain, it got worst. I decided to do another set of covers on my own.
My aunt MIL gave loan me this sewing machine. It is an antique as you can see from the picture below. It is a hand sewing machine. I can only sew simple stuff like cushion covers or curtains. I don't know how to do dresses although I would love to learn but no time. I remember during the old school days, I did sew an apron, house coat and a simple skirt. Yeah I did Home Science and I am proud of it.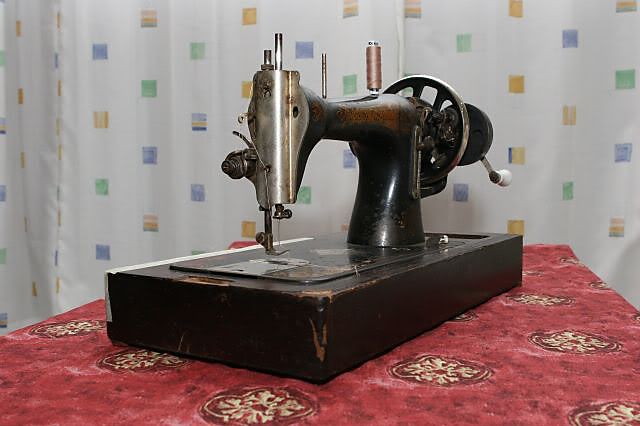 Jasmine gave me another idea, she will give me a bean bag pattern to sew. I think I will do that right after this cushion cover project. By the way I have finished one cushion cover and will do another one next weekend. Then I will start on the bean bag. Bean bag are really expensive and over priced. I saw one cloth bean bag selling for > RM150. Maybe I can open a store just to sell bean bag.