I am frustrated at some Ebay sellers. They think we are fools. They tried to abuse the system and we buyers have to be alert.
A week ago, I had a bad experience. I was looking for a Lego Spongebob set in ebay for my gal. I bid and won at a very reasonable price. Guess what the seller did? First she quickly changed the invoice to include shipping to Malaysia. She was fast, she did it a few hours after I won the bid. By the way, she charged me US$42 and the box of Lego was US$26.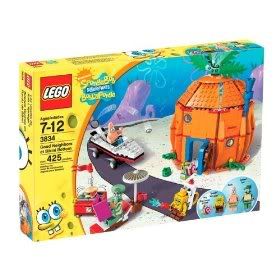 I wrote to her to ask her to ship to a US address since I will be going there for business trip. She re-adjusted the invoice. I paid it after she did that. Later she refunded my money and gave a lame excuse that her bf accidently step on the Lego box, therefore spoiled it. You see Lego are made to be tough. Anyway, I asked her to take a picture for me, if it is not badly damages, I will take it at a discounted price. She didn't take any pictures but offer to find another set for me. Until now, I didn't hear from her. I sensed that she wanted to profit from the shipping cost.
There were a lot of things in Ebay that is overpriced. I bought a Transformer The Fallen from Amazon.com for US$22.99 with no shipping cost. Ebay sellers are selling for US$30-$60. Are they crazy? Amazon.com is selling the Lego Spongebob for US$39 inclusive of shipping. Ebay sellers are putting at US$25-$40 but with a high shipping cost like US$14.70.
There are some fake bidders that jack up the price of the goods. Bottom line, beware of these cheaters! I am better off buying stuff in Amazon.com. I hope Amazon.com accept non-US paypal in the future.