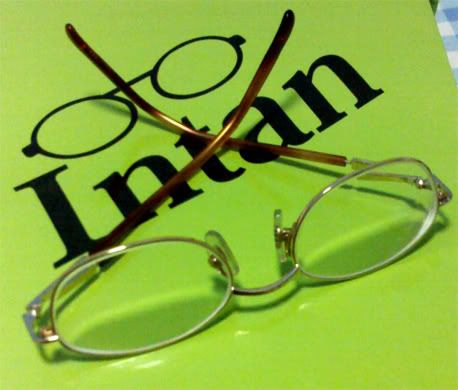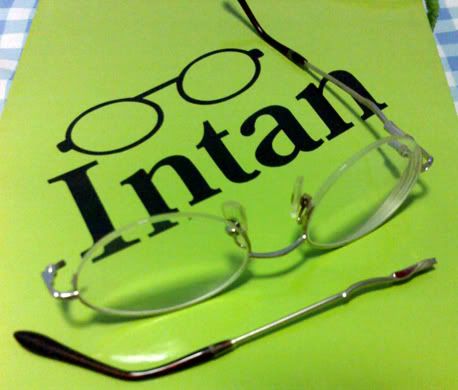 Look at my new glasses, not sponsored by PPP but by my other rice pot company, one of the yearly benefits. My son broke my glasses after I told him not to go near it. He stepped on it. It was partly my fault too by putting it there.
By the way, what do you think of the optician shop out there? Do you think that they charge a fairly exorbitant rate for glasses? Last time I went to this shop, their frame price is always 40-60% above the cost price. The sales person took out the calculator and punched a 40% discount to make you feel good. Or at least he tried to psycho you with a big discount and you will be crazy to reduce it further.
Another shop which my MIL just got her glasses from. She was told that the frame is only RM1. What's the catch? The lens cost a BOMB.
I know this reliable shop called Intan in Level 1 BJ Complex Penang, the owner gave me a very good price for the above glasses. I didn't even negotiate with her because she gave me a very good price. It was about 40% less than the broken pair and the new pair is branded too. If any of you is using Biomedics55 contact lens, she is the sole distributor for it. It is really dirt cheap.