I don't mean to down grade MAS but I think the online booking system needs a revamp to make it more user friendly for their customers. I guess this is one part where they are losing out to their competition the BIG AA.
I went to their website, hoping to see some good deals on flights to KL during CNY. However I came back confused. Look at the pictures.
They offer 2 choices Availability or Low Fares. Of coz, one will choose low fares but only for adult. Anyway, I selected 4 adults. The cost came up to RM1K.
To do a comparison, I chose Availability, selecting the same route, same dates and the same time for 2 adult and 2 children. The cost came up to RM1.6K. Now figure it out, 4 adults are cheaper than 2 adult and 2 children. :sc:
Tell me how am I to book the flights? Choose 2 low fares and 2 availability fare for children? Or choose 4 low adult fares, can children be treated as adult? I think I will drive down. :snooty:
Availability Vs Low Fares: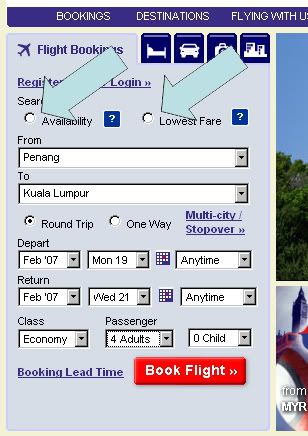 Low Fares: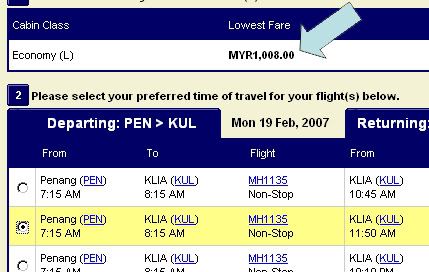 Availability Fares:
BreakDown Fares: