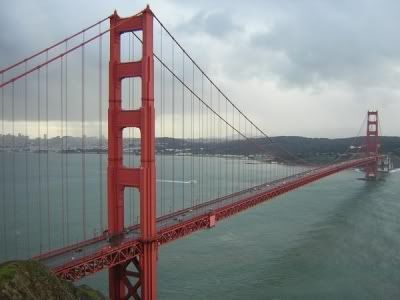 When you talk about SFO, you will think of Golden Gate Bridge. It is the landmark. I am glad I drove on it. I will try to take a picture when I drive back.
I went to Fisherman Wharf by taking the famous cable car on land. It cost US11 for a day pass and you can hop on or off anytime. You got to taste the clam chowder which is thick and delicious, plenty of clams. On a cold day, it is the best thing to warm your body up.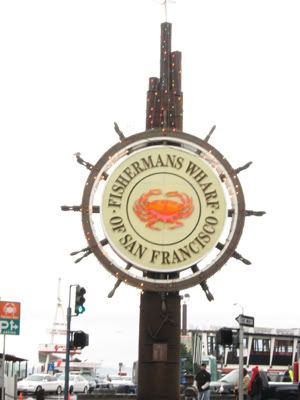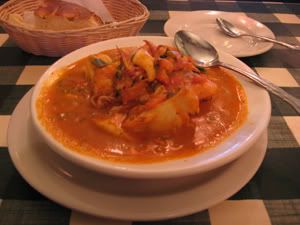 Of coz, THAT is the place for seafood. Look at the gigantic lobster and crab. I had the combination seafood and it was great. Along the road, there are plenty of souvenir shops. The thing with these shops is to do a price survey. I noticed that one shop offer 5.99 for an item, if you walk further down, it cost 2.99.
There were many shops on sale like GAP, Victoria Secrets, Macy..etc. However most of the items were winter clothing which is not suitable for Penang weather. Oh I got a little gadget, a digital photo frame. Yeah yeah yeah…I am a shopaholic. Vien already prepared a box for me to bring stuff back. Hey I can bring 2x32kg back.
By the way, I walk into Victoria Secrets and I came out empty handed. My hubby will be greatly disappointed.