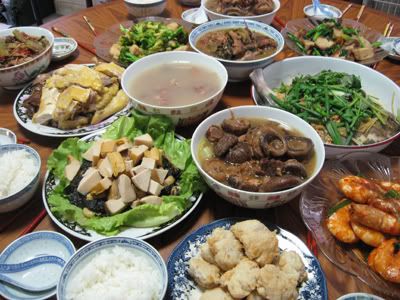 Chinese New Year Reunion Dinner is very important to a Chinese family. It is a time where every one from the family gathered to have a peaceful dinner together. We come together to catch up with one another. My mom always prepared great dishes for the occasion. I always looked forward to go back to taste my mom's cooking.
However being married, I have to go to my in-laws home for reunion dinner. Thanks to my hubby and his family, I can have reunion dinner in my parent's home every alternate year.
As usual, my mom will have lots of dishes until it covers the entire table. The meals are eaten over a few days. A few of my favorite dishes is the Mushroom Stew, Fatt Choy Abalone and the Sourish Vegetables (Asam Chai Boi). It is certainly a scrumptious meal.
Asam Chai Boi: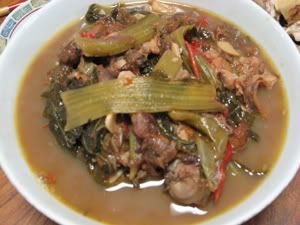 Mushroom Stew: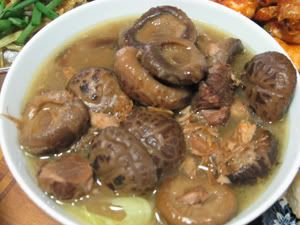 Fatt Choy Abalone