It was a pretty cool hotel. My family loved it. It was really crowded because of the school holidays. Rooms very fully book. Yeap, there were some walk in guests whom were really disappointed. During the evening, the car park was closed for outsiders.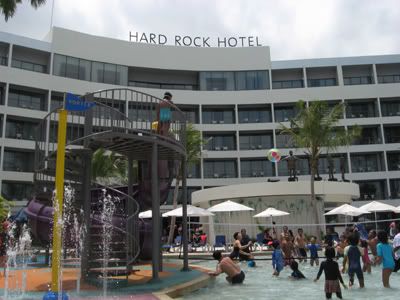 CheckIn & Check out
Firstly I empathize with the staff working there, the front desk or lobby is non-air condition. Both the staff and the customers have to bear with the heat. It took a long time for check in because there were no rooms available. Funny, the guests' latest check out time is 12:30pm. I went there at 2pm, still no room. I wonder how long it takes for the room to be clean. Maybe short staffed in the housekeeping area.
Next, while I was checking out, one customer was smoking. No non-smoking sign around, really bad for us non-smokers who has to bear with unhealthy environment. It took long wait for me to check out.
The Room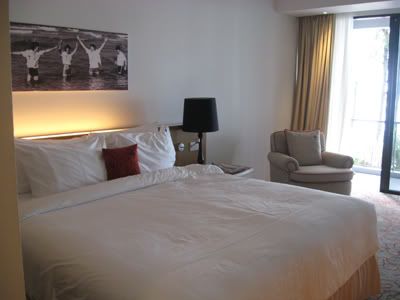 It has a very spacious room and fun for every age group. I got a room with a good view of the beautiful sea. The room decoration was just ok, nothing to shout about. However the bathroom is a little small and no bath tub.
The Pool
The swimming pool is the highlight for children with 3 slides. For children below 4 feet, it is advisable to wear an arm float. There are rooms by the pool, just like a personal pool. Very convenient for some.
There were dancing at the pool and water ball organize by the hotel. Something to rock their guests there.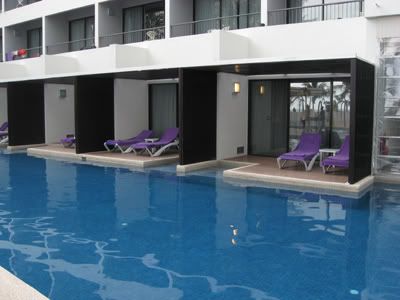 Teens Club
There is a teen club room for teenagers or children to have fun with Xbox, play stations and computers. However there is no queuing system. Most children were hogging the stations and left others waiting. I even saw a dad hogging the computer. I saw many disappointed kids there.
TV Program
Lastly, I do wish the put Cartoon Network on. It is a MUST have, especially kids.
Rates
Will I go back there again? Yeah, if they reduce the hotel rate or provide more value for my money!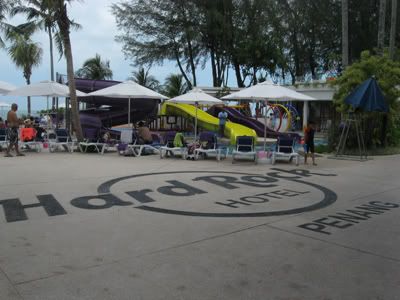 Cleanliness:




Service:




Facilities:





Overall: