This is NOT a sponsored post.
I got this email from my friend and if you are in Penang, do go and visit little Penang market. It has a lot of local traditional crafts, hand-made stuff, decorations for your home and heritage food. Little Penang promotes Penang's unique lifestyle & talents. It has a live band to promote local music. It will be interesting for you to come and visit especially for tourist. Little Penang is a non profit organization to promote culture and a platform for local talents in arts, craft, design and music.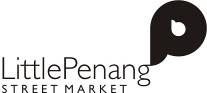 This Sunday! 28 January 2007….
Penang's trendy arts & crafts bazaar is getting bigger and better!
Programme
10.30 a.m. Kolam presentation by Hindu Sangam
12.00 p.m Teaching workshop on Kolam Drawing
Special Artist: Chinese Caligraphy Spring Couplets for Chinese New Year

Market times 10am-6pm and More than 60 vendors ranging from
Artists ~ Crafts Makers ~ Demonstration Crafts ~ Clothes ~ Scarfs ~ Accessories ~ Jewellery ~ Hand-made Gifts ~ Batik ~ Songket ~ Home décor ~ rattan, Labu Sayong, hand-painted ceramics, mats, tablecloth, lamp shades, flower arrangements, crystals.

KID'S CORNER: Kolam making activity ~ Face Painting ~ Colouring Paper bags ~ Mr. Ee and his aeroplanes! ~ Mr. Wee and his Chinese puzzles!
Info: www.lestariheritage.net/littlepenang
Have Fun!