Guess by now, a lot of you have heard about the branded Anya Hindmarch "I'm Not A Plastic Bag". Lately I been reading blogs that many blogger mothers brought it either the original or replica of it.
The product spearheading the trend is a bag made from unbleached cotton, which cost £5 at selected stores. I am not sure why the price hikes up in Ebay for US200? Maybe the demand is there but supply is low?
Anyway, the other day I went shopping in Giant and found this. The cost RM2.50 and does the same thing. Why spend so much on something that does the same thing? Beats me??!!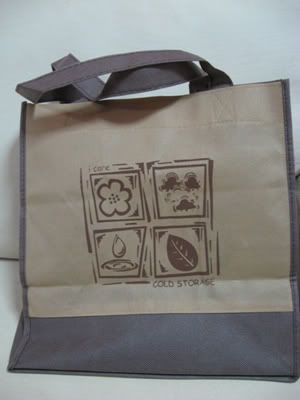 By the way, I will make it a point to carry it to any shopping stores and hopefully I will use less plastic bags. Save our Environment!!