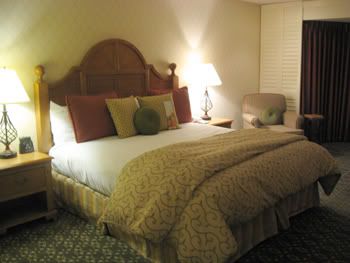 The Santa Rosa Hilton is a nice hotel near the Sonoma Winery. You can visit 140 over different wineries near by. The room is spacious and very clean. It was a very nicely decorated room. The bed was huge for a petite lady like me. One thing I like about the bed is, it has lots of soft pillows. They also provide CrabTree toiletries. Another plus is free broadband and wifi.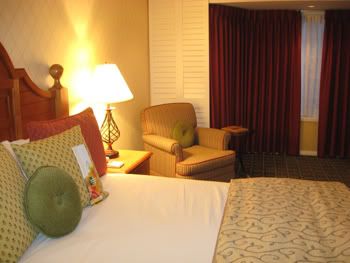 However the staff wasn't very friendly. When I arrived at the hotel, I was lost because I missed the lobby and park a distance away. Next mistake I made was to take out my luggage and went to the check in service desk. By the way, there is no ramp to wheel the luggage back up. I have to carry it 3 steps up. I wonder how a handicap person reached the service desk.
The room given to me was on another building. The hotels have a few separate buildings. The staff went over the direction too fast, didn't catch what he was saying. Anyway I managed to make my way through. I had to bring my luggage back to the car and drive to another building.
Lastly it has no DIY laundry and hotel laundry charges per piece basis. I hardly see any hotel staff around. Location wise, there is nothing that is near walking distance. If you need a place to eat or shop, you would have to drive out.
Cleanliness:





Service:



Facilities:



Overall: