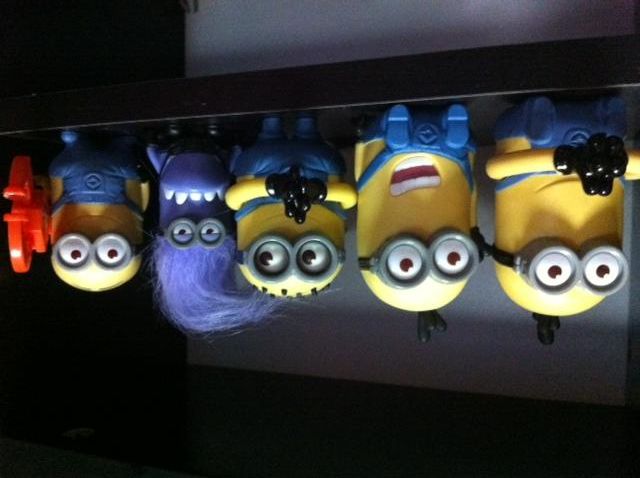 Yes, all those crazy minions are causing troubles. Thanks to McDonald's! Actually it is those greedy people acquiring all the toy minions so that they can make money. McDonald's are realizing Happy Meal with free Minion collectables. Those collectables are mainly for children.
However, many greedy people buy lots of Happy Meal to get the toys so that they can sell at a higher price online. Not sure if they ate all the Happy Meals of they throw them away. I just hope no one buy from them.
Pity those children who want minions and could not get any. Parents out there, if you want to get minions, no need to get McDonald's ones. It is better to get the plushy soft toy where your child can hug it to sleep!
Now I am waiting for McDonald's to come up with rules so that people will not profit from children toys!