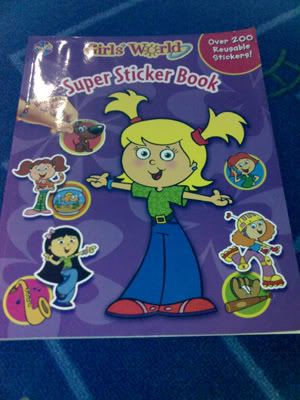 Let me introduce you to Sticker Books that I got from Times Bookstore in Changi Airport. It is great for children at the age of 2 and above. Basically it teaches children to find the right shape and paste the sticker there plus lots of information about a certain topic. It also have free pasting. The book comes with over 200 reusable stickers. What I like about this book is that the pages are glossy, stickers can be reused. You can pull out the sticker again and stick on a different page, while the glue lasts.
The one I got for Tim have more information on military technology. It has information on fire trucks, police operations, military air planes and rescue team info. Great for learning! The book costs SGD12.90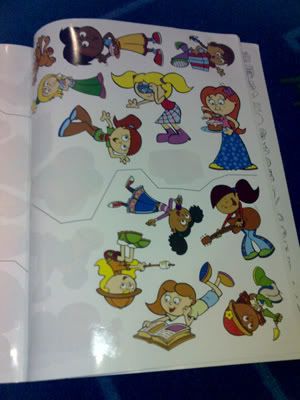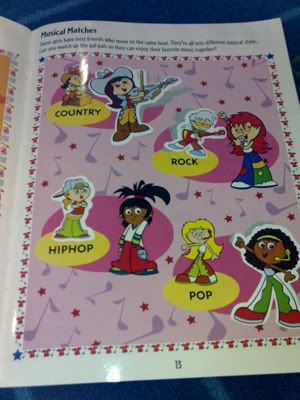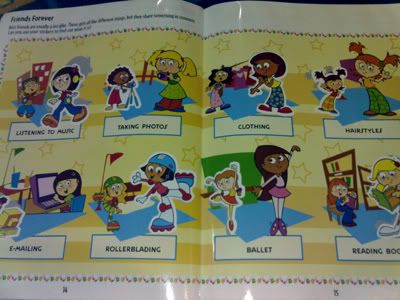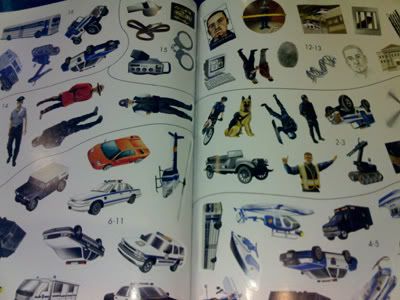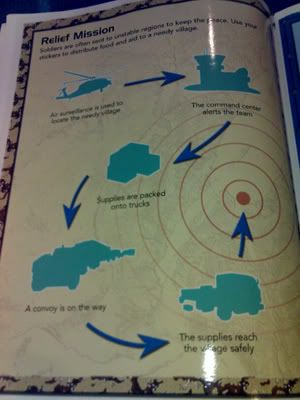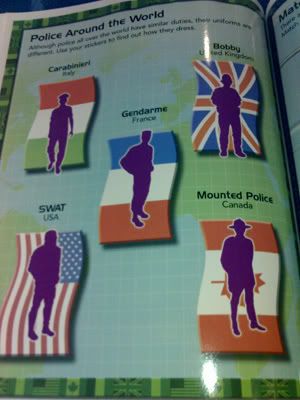 Another book that I got, this one is from MPH with discount of 30% for members, it is called paper doll books. The books come with 6 paper dolls and many type of paper clothing plus accessories. You can dress the dolls with each different style like wedding style, princess style, dancing clothes, ballerina etc etc.. It will be more fun for the gals.
I remembered when I was young, I used to draw the dolls and clothes for the dolls to play. Now it comes in a book. However with the book, it can never stop you from designing more clothes for the paper dolls. The book cost RM16.90.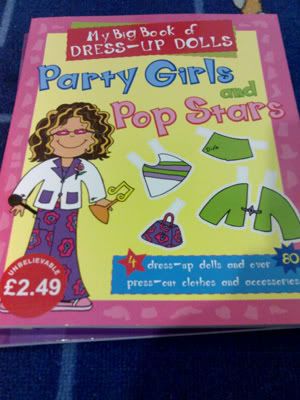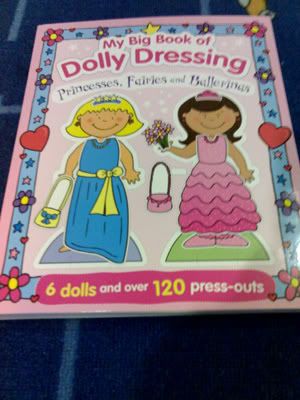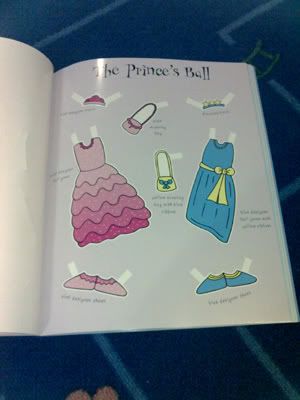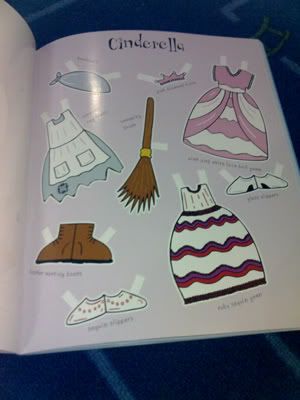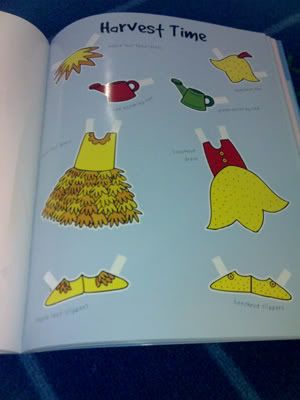 P/S The photo shots are not very good because it is taken from a camera phone. Hubby is busy now a days and I accidentally broke his lens. Thank God, he got that fix for free. :doh: