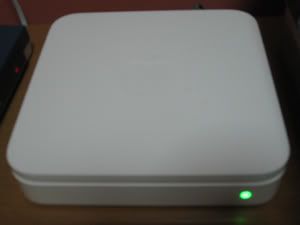 My hubby bought an Apple WIFI Airport Extreme. Now you may asked what does it do? Well, it connects everything without any wire. Now I can print to the printer anywhere in the house or access to any share folders in any PC/MAC. Basically, it can build a wireless network in the house without any cable.
It allows me to surf internet anywhere in the house too, so does my old router. But the airport extreme provides high speed access. With this thing, I practically can build a internet café in my house.
Still don't know what I am talking about? Look at this picture.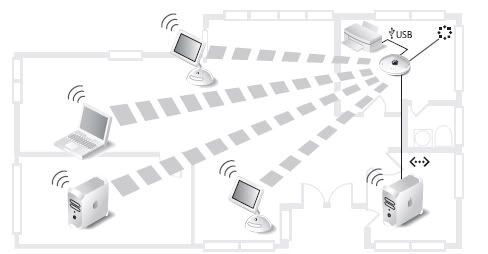 I had to do a little spring cleaning in my study room just for this thing. We need to put the modem, printer and airport in one location.