Ribena is giving free berry soft toys. I got 2 big bottles just to get Mr.Chef and Mr.Policeman for my children. I think they are cuties. When it comes to cute freebies, I cannot resist. Sometimes I rather buy things that come with freebies than without. Mummies out there who did buy Ribena for the soft toy, raise your hands. :shoot: I am sure those haven't and read my blog will do so. 😆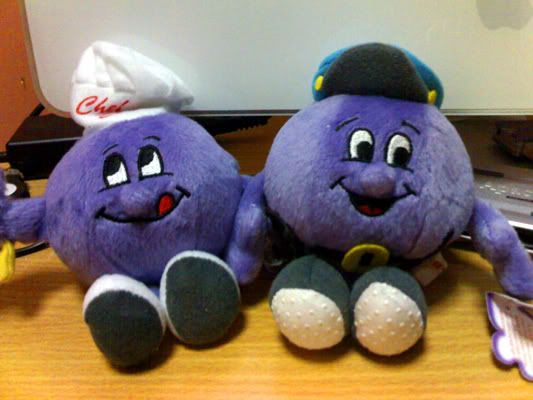 Look another 2 cute Japanese dolls soap liquid pump from Shokubutsu range. It has been sitting my shelf, collecting dust. It sure looks cute. Anyway I quite like the body soap. After using, I find my skin feels softer. My back of my arm used to be dry and rough. Now it feels different.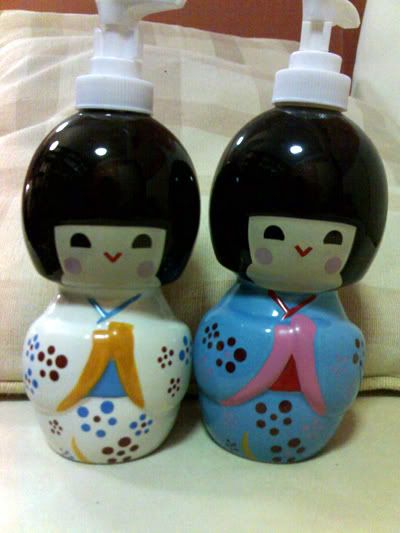 Keep me update if you hear of any freebies.